Mount Airy Old-Time Retreat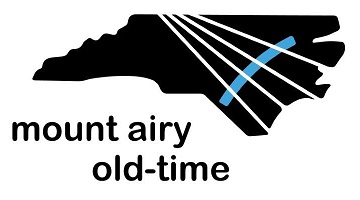 Make time for old-time and come early for a full week of classes and music before the convention begins. Learn more about the classes and instructors on the retreat website at www.mountairyoldtime.com.
The Mount Airy Old-Time Retreat is sponsored by the Surry Arts Council and is supported in part by the North Carolina Department of Natural & Cultural Resources, with funding from the National Endowment for the Arts.
Old-Time Workshops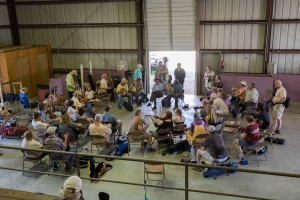 The Surry Arts Council and Veterans Memorial Park Inc. will present free workshops, demonstrations and jams on Friday at the Indoor Grandstand.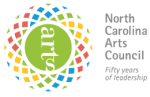 This project was supported by the N. C. Arts Council, a division of the Department of Natural & Cultural Resources.
Schedule
Instructors
Diane Bowen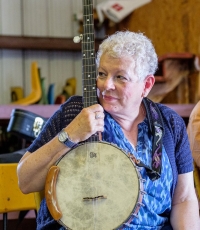 Diane Bowen plays clawhammer banjo with the Zephyr Lightning Bolts and helps her husband Steve with the band's vocals. She is originally from Buncombe County and is a graduate of Appalachian State University. She is a retired teacher from Surry County Schools and spent her entire career teaching at Mountain Park Elementary School. She learned to play banjo from Emily Spencer and has been involved in old-time music for over twenty years. She and Steve founded the "Zephyr Lightning Bolts" not too long after they began to play old-time music.

Website
Jacob Bowen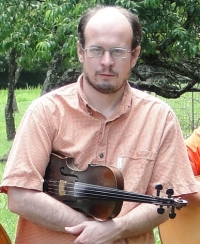 Jacob Bowen is the fiddler and he is Steve and Diane's son. He followed his parents in graduating from Appalachian State University with a degree in Psychology. He has worked in the mental health field. He learned from both Thornton and Emily Spencer and is an avid collector of old-time music. He has been greatly influenced by the late Albert Hash, G.B. Grason, Rafe Brady, Eck Robertson, and others through their recorded music.

Website
Steve Bowen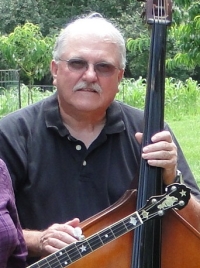 Steve Bowen plays bass and is one of the lead singers in the old-time band, Zephyr Lightning Bolts. He is a native of Wilkes County and graduated from Appalachian State University then received a Masters Degree from Gardner Webb University. He is a retired teacher from the Surry County School system. Steve has been involved in Bluegrass and Old-Time music for forty years. He began playing bluegrass and then discovered the beauty and simplicity of Old-Time music.

Website
Barbara Bowman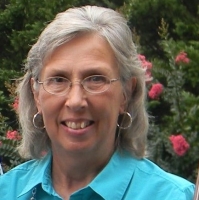 Barbara Bowman plays bass with the Slate Mountain Ramblers alongside her husband, award winning old-time fiddler Richard Bowman, and her daughter, award winning dancer and old-time musician, Marsha Todd. Barbara grew up going to dances in nearby Patrick County, VA and then later attended dances in Carroll, Grayson, Surry and Stokes counties where she learned more about flat footing, square dancing, and calling. Barbara's square dance calling is a blend of several callers she met over the years. Barbara has won multiple awards in both old-time dance and bass. The Slate Mountain Ramblers have played old-time music for dances, concerts, and fiddlers conventions all over the area and abroad. Barbara resides in Mount Airy.
Richard Bowman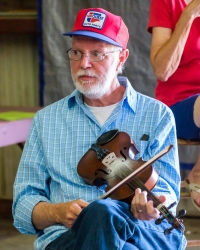 Photo by Hobart Jones
Born into a well-known musical family from Patrick County Virginia, Richard was the youngest of 8 kids. His Mom and Dad played the autoharp and his Dad also played clawhammer banjo. The first fiddle he can remember hearing was Tommy Jarrell on the radio. He thought he could learn to play that if he had a fiddle. He lived 12 miles from Jarrell and started spending some time with him picking up tunes and Jarrell's style. He also learned from Earnest East, Benton Flippen, and Kyle Creed before he became the champion old-time fiddler that he is today. Over the years he has won both individual and band competitions at many fiddler's conventions including Galax, Mount Airy, and Fiddler's Grove. He band, The Slate Mountain Ramblers, have played at dances and festivals all over North Carolina, Virginia, and around the United States and abroad for over three decades.
Verlen Clifton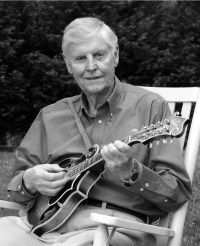 Photo by Hobart Jones
Verlen is a North Carolina Folk Heritage Award recipient and he grew up in the Round Peak community of Surry County. His playing has attracted the attention of old-time music enthusiasts throughout the country. He first played banjo and guitar but he eventually settled on mandolin, which he plays more as a rhythm rather than a lead instrument. He played in bands and in 1963, he joined Round Peak musicians Fred Cockerham, Kyle Creed, Paul Sutphin, and Earnest East to form the legendary Camp Creek Boys. For ten years the group played hard-driving square dance music and captured first prize at numerous fiddle competitions across the region. They caught the attention of listeners across the nation with their recordings and they inspired many young urban musicians to travel to Surry County to seek them out. Verlen still loves old-time music and has inspired many musicians locally and around the country.

Website
Wes Clifton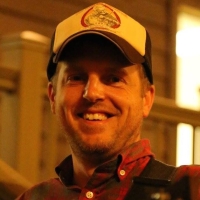 Wes Clifton was born in Mount Airy, North Carolina and is the grandson of the legendary Verlen Clifton. Wes began playing in rock bands as a young man and became interested in the traditional music of this region in his mid-twenties. Wes played guitar and mandolin with Benton Flippen's Smokey Valley Boys for some of that group's later years. He currently sings lead and plays guitar with the Buckstankle Boys.

Website
Andy Edmonds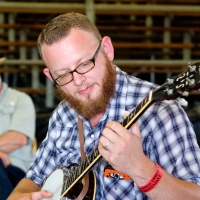 Photo by Hobart Jones
Andy was raised in the heart of Surry County and became one of the area's old-time music ambassadors at a young age. He comes from a family of musicians. With the help of uncles, Andy learned to play guitar when he was 11 years old. On radio station WPAQ, he heard many local and regional musicians. He eventually picked up the banjo and started to learn Scruggs-style but he gravitated to clawhammer and was mostly self-taught. On hearing an album recorded by local fiddler Benton Flippen, Andy was immediately drawn to his style. Benton's fiddling inspired Andy to learn to play fiddle and he spent many hours with Benton watching and learning. "He is my #1 influence on the fiddle." Andy has won numerous ribbons and contests in fiddle, banjo, and guitar. He has become well-known for his ability to play in Benton's style and instruct others on the finer details of Flippen's as well as other Surry County old-time styles. He has played in numerous prestigious venues.

Website
Chester McMillian

Chester McMillian is the guitarist for the Zephyr Lightning Bolts. He has played old-time music for decades. He played with Round Peak legends including Tommy Jarrell, Kyle Creed, Whit Sizemore, Benton Flippin, Fred Cockerham and others. He was awarded the Brown-Hudson Folklore Award in 2013 which acknowledges lifetime achievement in furthering cultural traditions in North Carolina. Chester resides in the Round Peak community of Surry County. Chester is known for his unique runs and picking technique.

Website
Aaron Ratcliffe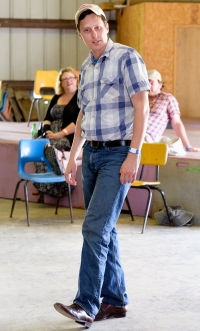 Photo by Hobart Jones
Award winning flat foot dancer, Aaron Ratcliffe is returning to teach the classes again this year. Aaron has called dances and taught across the Southeast including the International Bluegrass Music Association Festival Wide Open Bluegrass event in Raleigh NC and the Appalachian State Fiddlers Convention in Boone, NC. He has been an organizer of the NC Squares, a monthly traditional square dance in Chapel Hill, NC since 2007. He danced with the Cane Creek Cloggers of Chapel Hill, NC from 2003-2011 performing and teaching workshops across the Southeast including a performance with the North Carolina Symphony. As a solo dancer, he has performed at the NC Museum of Art and many other venues. He has won flatfoot competitions in several states and is a multi-instrumentalist.

Website
Bill Sluys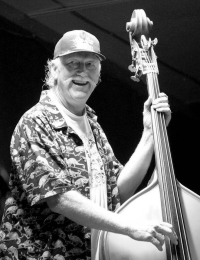 Photo by Mark V Sanderford
Bill plays the bass with Nancy in the Pilot Mountain Bobcats band. He and Nancy were in several bands and played many concerts and dances. They were the house band for the Green Grass Cloggers. In 1985 they moved to the musically rich area of Mount Airy, NC and formed the Bobcats. The Bobcats are well-known for their hard driving traditional style and danceable rhythm. From 2000-2003, in addition to the Bobcats, Nancy and Bill were members of the progressive old-time band, Man Alive! with Joe Thrift and David Long. Bill has recently opened Minglewood Recording Studio.

Website
Nancy Sluys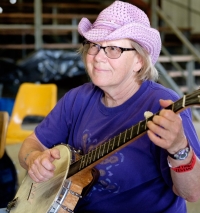 Nancy Sluys has been playing traditional music since 1973 when she acquired a mandolin. In 1974 she happened upon the Galax Fiddler's Convention and discovered the haunting sounds of old-time music. Taking up the clawhammer banjo, she quickly mastered it and won first place at Galax several times. She has also won prizes at most of the major fiddler's conventions in the south.

Website
Marsha Todd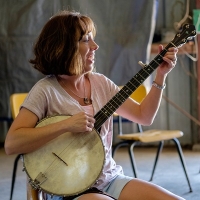 Photo by Hobart Jones
Marsha Todd lives and breathes old-time music. All her life, she has traveled with her family to dances, festivals, conventions and music gatherings around the region with her parents' band, the Slate Mountain Ramblers. Marsha plays the banjo, her main instrument, but she has also learned to play most of the other instruments in the band. She is an accomplished flatfoot dancer and has won first place at every area festival at some point in time. She currently leads Traditional Music at the Surry Arts Council.
Laura Turner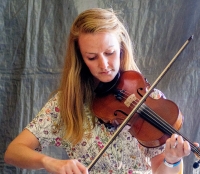 Photo by Hobart Jones
Laura is a PhD candidate in Ethnomusicology at the University of Chicago, working on a dissertation about old-time music. She holds a BA and Masters in Musicology from Oxford University, plays old-time fiddle, classical violin and viola, and has done field work in both Mount Airy and other North Carolina towns.

Website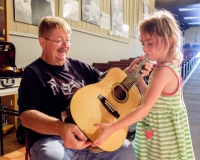 Photo by Hobart Jones
Jim Vipperman
Facilitator
Jim Vipperman will be facilitating the workshops on Friday. He is an award-winning fiddler and has taught in the TAPS program for the Surry Arts Council since its beginning. Vip is the recipient of the Brown-Hudson Folklore Award from the North Carolina Folklore Society for teaching and passing on the area's music traditions.

Website