Date

June 5-6, 2020

Friday starting at 2:00 p.m.
Saturday starting at 9:30 a.m.

Always the first weekend in June

Admission

$10.00 for Friday
$10.00 for Saturday

$20 for Contestants ($10 refunded Saturday after performance

Location

Veterans Memorial Park
691 W. Lebanon Street

Mount Airy, NC 27030


Getting Here

Interactive map with driving directions from your hometown to the Convention. Once you are here, you can use the Fiddlers Convention Map to help you get around town. A free trolley is also available.
Welcome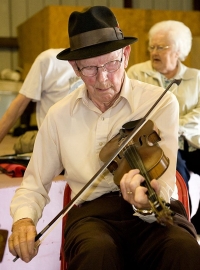 The Old-Time music tradition born in Surry County and the sounds of sweet music will carry throughout the Blue Ridge Mountains from local, national and international musicians at the Annual Mount Airy Old-Time Fiddlers Convention at Veterans Memorial Park in Mount Airy, North Carolina.
Always held the first weekend in June, this family friendly event brings together musicians and fans for two full days of competition, jam sessions, dancing, singing, education, and family entertainment . This popular festival, established in 1972, is dedicated to old-time and bluegrass music, as well as dance. The Fiddlers Convention features solo and band competitions whose winners are awarded cash prizes.
The Blue Grass & Old-Time Convention takes place rain or shine at the Veterans Memorial Park in Mount Airy, North Carolina. Emcee for this year's event is Lew Bode. Sound System by Brown Communication.
Bring a lawn chair or blanket and enjoy the weekend. The contests will be held outside if the weather is good.
Trolley service runs Wednesday through Saturday between Veterans Memorial Park and various stops in Downtown Mount Airy.
Be sure to come visit Mount Airy during other times of the year as well. Learn more about Surry County Music and take in a show at the Historic Earle Theatre in downtown Mount Airy. Also, the Andy Griffith Museum is open 7 days a week and the Surry Arts Council has events going on throughout the year, so there are plenty of reasons to return!

Schedule
Friday, June 5
2:00 p.m.
Old-Time Workshops hosted by the Surry Arts Council
7:00 p.m.
All Bands Perform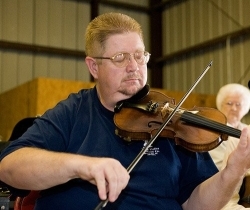 Saturday, June 6
9:30 a.m. - 12:00 p.m.
Folk Song in Grandstand
9:30 a.m. - 2:00 p.m.
Bluegrass & Old-Time Banjos and Fiddles
2:00 p.m. - 5:00 p.m.
Guitar, Mandolin, Dobro, Bass Fiddle, Dulcimer, Autoharp
5:45 p.m.
Youth Dance and Awards
6:00 p.m.
All bands perform
Adult dance after the completion of the band competition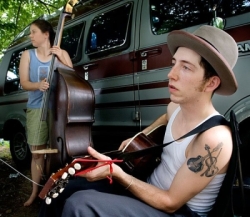 This website was developed by the Surry Arts Council in support of traditional music. Please visit our other sites:
Back to top